A large number of enthusiastic visitors came to the CHAUVET Professional LDI booth to see the debut of new products added to the company's popular Maverick, Rogue, Ovation, COLORado, and STRIKE lines. Drawing attention at the center of the company's booth was a running water display of the new Maverick Storm 1 Wash, a high output IP65 LED fixture that's especially well-suited for outdoor applications. Here's CHAUVET Product Manager, Ben Dickmann taking a video tour of the new Ovation, theatrical and studio products introduced at LDI 2018:
Another crowd favorite was the large lighting display wall that featured a show by designer Cody James. Commanding attention on that impressive structure were the STRIKE Saber, a bright pixel map-able LED batten-style fixture with amber shift; and the COLORado Solo Batten, an IP65 rated RGBAW linear unit that produces seamless edge-to-edge homogenized color across its lens with no separations, dimmed lens corners or tiny circles.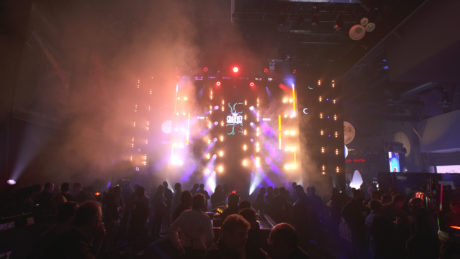 Also drawing widespread interest were the new collection of Ovation products, including 6-inch Ovation Fresnels (the RGBA-Lime Ovation F-415FC, the Ovation F-415VW, and the Ovation F-145WW), as well as four new PARs:
Ovation P-56UV, a UV light and a 365nM blacklight with class-leading power
Ovation P-56VW, a high CRI variable white light
Ovation P-56WW, a high CRI warm white light
Ovation P-56FC, featuring an RGBA-Lime color mixing system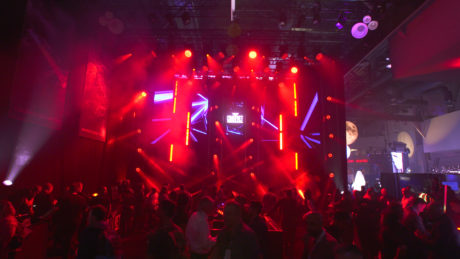 Among the most talked-about new products at the show was the ÉPIX Flex 20, an IP67-rated pixel mappable RGB flexible strip that can accommodate 75' of extension cables, but can also be cut every 20mm at designated points.
"It was exciting to hear our customers talk about all the ways they were going to be able to use our new products," said Albert Chauvet, CEO of Chauvet. "As a company, we're committed to growing our business by providing our customers with tools that can help them grow their businesses. The energy in our LDI booth reflected this philosophy."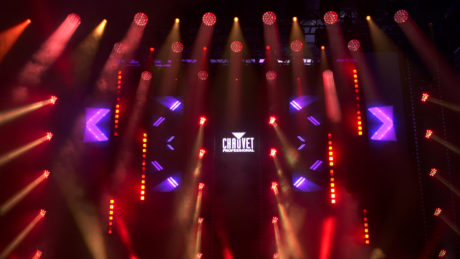 Further information from CHAUVET Professional: www.chauvetprofessional.com